This page is for kits that are being grown out and for any other chins I have here that I have not yet chosen a mate for.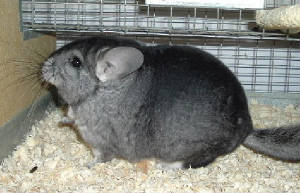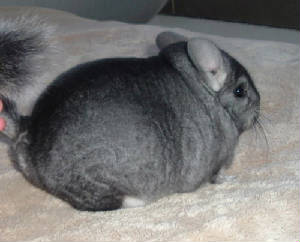 T-6
This boy is a Standard EBC out of Gemini and Tanzy. I have yet to be disappointed in the least with a kit out of this pair and this boy is fantastic example of the quality they produce; he is a real looker! He's currently 675g at 8 months of age and has exceptional fur and conformation. This boy may or may not be available- he's been here for so long that we've gotten quite attached to him so we're debating whether or not to keep him even though we have no need for a male EBC from this line.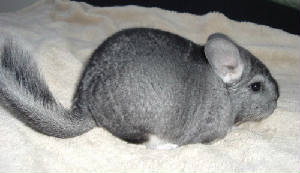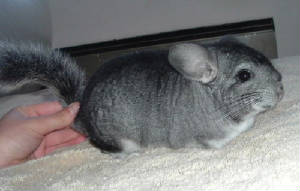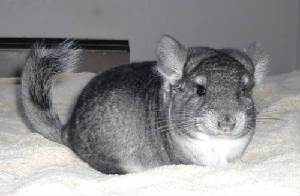 V-1 & V-2
These boys are out of Gemini and Neeka and are currently 3.5 months old. They are both available.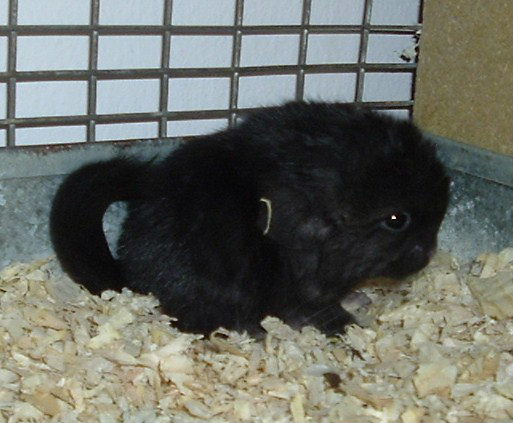 V-6
This lovely girl is full sister to T-6. She is an Extra Dark Ebony out of Tanzy and Gemini and if she turns out as well we we expect, she will later be bred to Orion.