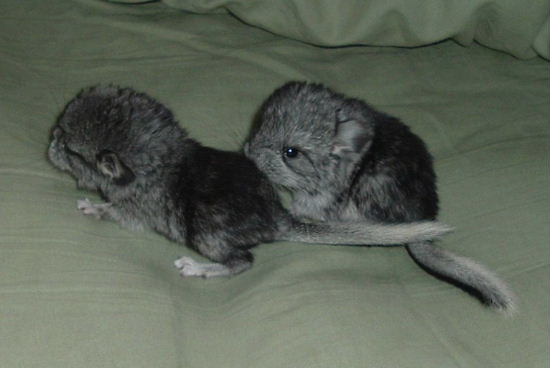 On February 26th, Neeka (Standard) delivered two Standard males with birthweights of 64 and 61g. The sire is Gemini (Extra Dark Standard). Both parents are fantasic and I expect these boys will turn out very nicely!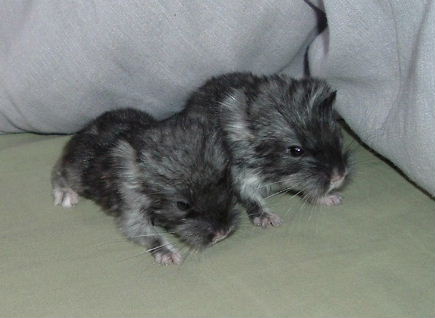 On June 10, Gem (Extra Dark Standard) delivered two male Black Velvets with birthweights of 61 and 63g. The sire is Orion, a Nationals Reserve Champ and multiple 1st Place dark Black Velvet. The parents were hand-picked by Ralph for each other so I am excited to see how these boys mature! They will be available at a later date since we have no need for a male from this line.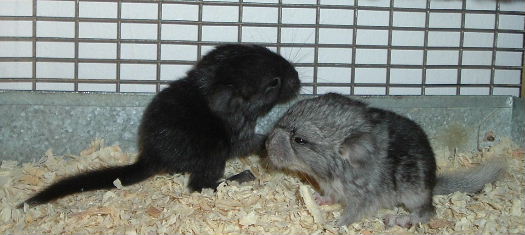 On September 14th, Tanzy (Extra Dark Ebony) delivered a 55g Standard EBC male and a 60g Extra Dark Ebony female! The sire is Gemini. This pair is probably our best when it comes to the quality they produce in their offspring and I've been waiting for years for a nice dark Ebony female from them so I could not be more pleased with this litter! Tanzy and Gemini are notorious for throwing a Standard EBC male in every litter but I have no complaints since they always turn out fantastic!
On October 29, Neeka delivered a beautiful 62g Standard female. The sire is Gemini.