Here's our 2007 kits!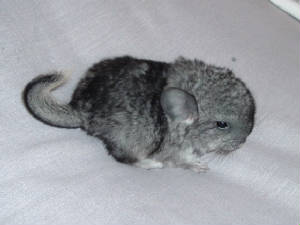 On March 25th, Tanzy gave birth to a 67g Standard EBC male and a stillborn Extra Dark Ebony female. "Jack" is going to a great local home where he will be a spoiled family pet. Gemini is the sire of this litter.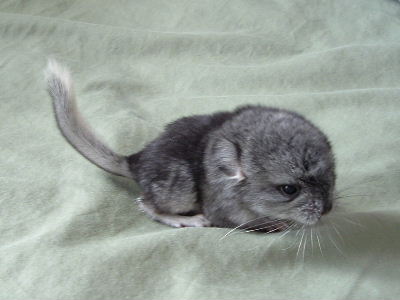 On June 3rd, Mikola delivered a 55g pure Standard female, sired by Gemini. "Coral" is our first pure Standard kit. She now lives with Melanie in WA.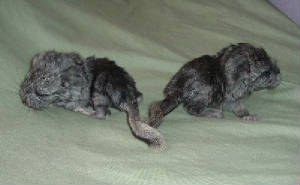 On June 13th, Faith (Extra Dark Ebony) gave birth to two kits: a 58g Medium Ebony male, and a 57g Light Ebony female! These kits, too, are sired by Gemini. The male found a great loal home, and "Daisy" was sold to Melanie in Canada.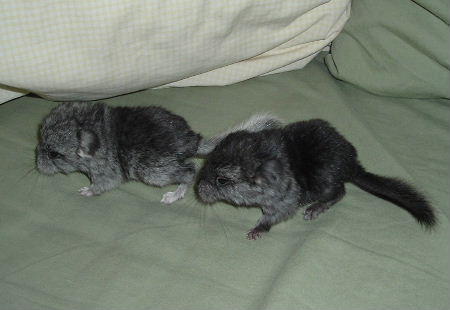 On October 29th, Tanzy (Extra Dark Ebony) gave birth to two boys sired by Gemini; a 58g Standard EBC, and a 67g Med/Dark Ebony. The Ebony, "Liam", was sold to Ali in WA. The EBC boy is still here with us and is looking absolutely fantastic!